Upgrade your brand with premium marketing.
High quality papers, eye-catching textures and unique shapes – welcome to the world of premium.

Your favourites just got a little more fancy
Explore premium papers and finishes on these top products.
Make a memorable first impression with premium business cards
Skip to
From tactile linen to shimmering pearl, our premium range is sure to impress.
Specialty cards for extra special businesses
Skip to
Get unique finishes and materials like Spot UV. Or try a business card magnet or sticker to keep your brand top of mind on fridges and packaging.
Spread the word with flyers they'll want to keep
Skip to
With extra thick papers make this street marketing staple a delight to hold. Hand them out, mail them out, put them in packages – your customers will notice the difference.
Postcards in every size, ready to get that upgrade they deserve
Skip to
It's the hero of your marketing toolkit, and now you can try 8 premium finishes and thicker paper stocks. Just pick your size and start designing!
Find ideas and inspiration for your business
Read our practical tips on getting noticed and unlocking opportunities.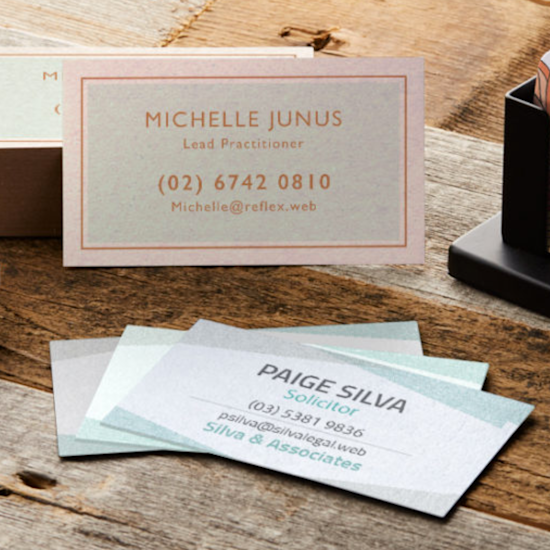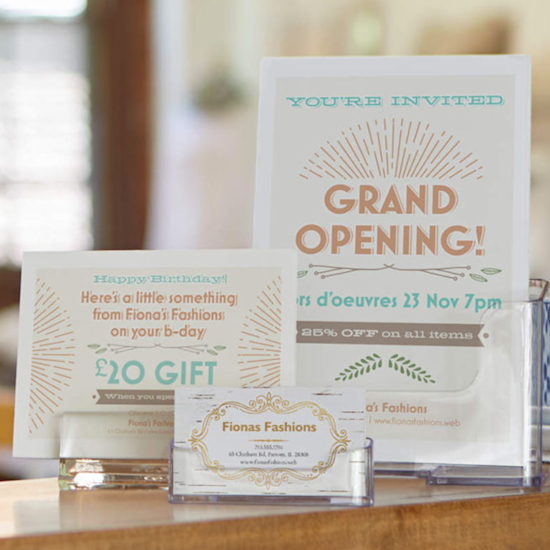 9 clever postcard marketing ideas
From increasing foot traffic to drumming up sales and a social following, we dive into all the wonderful ways you can use postcards.