Shop our signage bestsellers
These popular products are loved by customers – and help get the good word out.
Bring customers in
Skip to
Create custom indoor signage to attract customers, spread the word and help visitors find their way.
Turn heads outdoors
These hard-working, durable options are perfect for indoor or outdoor use.
Find ideas and inspiration for your signage
Read our practical tips on how to boost your business this year.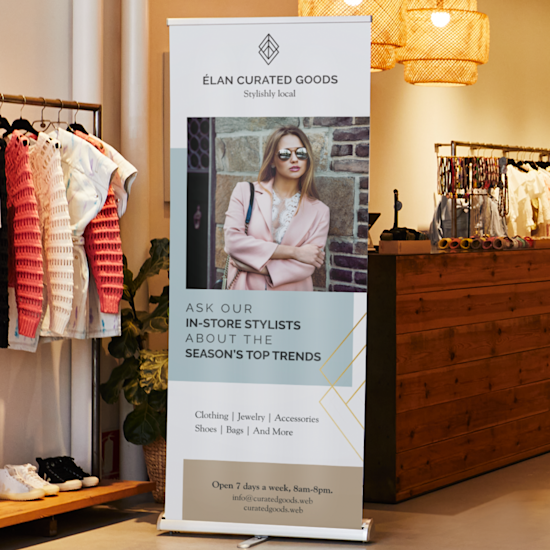 How to create a stand-out shopfront
A well-merchandised shopfront is where the magic happens for brick-and-mortar retailers – it grabs your ideal customers' attention, draws them inside and ultimately, inspires them to get shopping.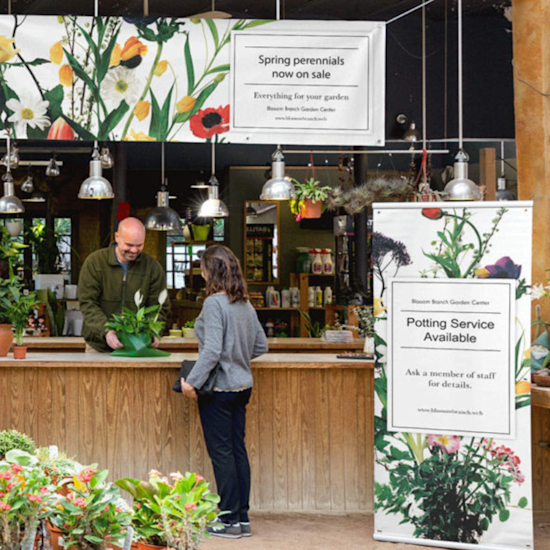 Vistaprint's guide to sign design
Creating an eye-catching, professional sign sometimes takes a little expertise. So we've assembled our VistaPrint in-house signage and design pros to show you how.
Create bold custom signs that customers can't miss (or resist).
Want to get your brand noticed? Think big. Custom business signage helps cut through the noise in busy settings, whether you have a store on a bustling street or a booth at a crowded trade show. That's why VistaPrint is ready with custom business signs for a wide range of products, from custom posters to car signage and more. No matter where you display these custom signs - outdoors or indoors - they're all built to brave the elements. So find a favourite from our gallery or use our easy design upload feature to create bespoke custom signs for your business. Whatever your need, our designers are always on standby to help. Custom sign printing has never been so easy.
Frequently Asked Questions
There are some accessories that are available to purchase, like easels, Command™ Strips and corflute sign stands.
It depends on what you're looking for. Banners are our most popular and versatile option and will last for 2-5 years, depending on weather conditions and sun exposure. Our flags are also a good option for outdoor use if you have some floor space.
We recommend uploading your design as a .pdf with at least 150 dpi resolution.
At present, we do not offer custom size options. That said, we offer a wide range of sizes, so there's a very good chance that we have a sign that will fit your needs.
---