Estimated reading time: 3 minutes
Yes, we know, we should show our love for those around us every day and not just on Valentine's Day. At least, that's what we say every time 14th February rolls around, but why not take advantage of this special day to give your partner, friend or family member a little surprise? While a lot of people say they don't expect a gift, or even that they don't celebrate Valentine's Day, being given a present is never a bad thing! To make it even more special, we've come up with six unique and fun Valentine's gift ideas that are more exciting than your usual bouquet of flowers or box of chocolates.
Get creative with breakfast in a personalised mug.
Decorate their workspace with meaningful memories.
Dust off your old photos.
Add some love to ordinary errands.
Get wrapped up in special memories.
Go bold on a blank wall.
1. Get creative with breakfast in a personalised mug.
Starting the day off on the right foot is a must, and Valentine's Day is the perfect excuse to have something a little more indulgent than usual for breakfast. Why not make it even more special by presenting it in a special photo mug? After personalising your mug with a special memory, make a decadent hot drink, fill it with chocolates or sweets or follow our easy recipe to make a microwave brownie in a mug. You can't go wrong!
Mug brownie
1 egg
3 tablespoons of milk
2 tablespoons of oil
2 level tablespoons of cocoa powder
2 level tablespoons of sugar
3 level tablespoons of flour
¼ teaspoon of baking powder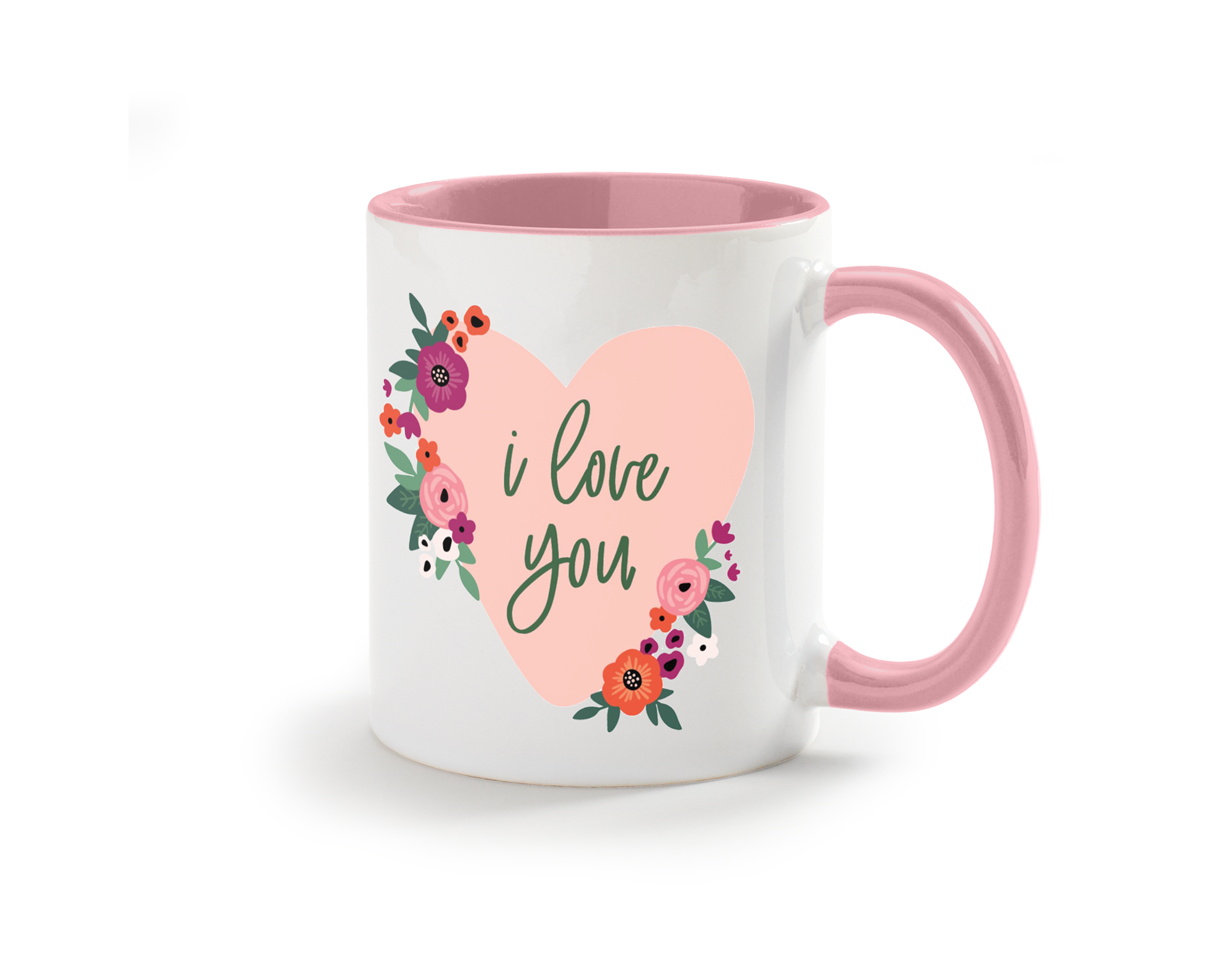 Beat the egg in the mug, then mix in the milk, oil, cocoa powder and sugar.
Add the flour and baking powder and mix well to ensure there are no lumps.
Cook in the microwave for 2 minutes on the highest setting and voila! The perfect decadent Valentine's Day breakfast.
2. Decorate their workspace with meaningful memories.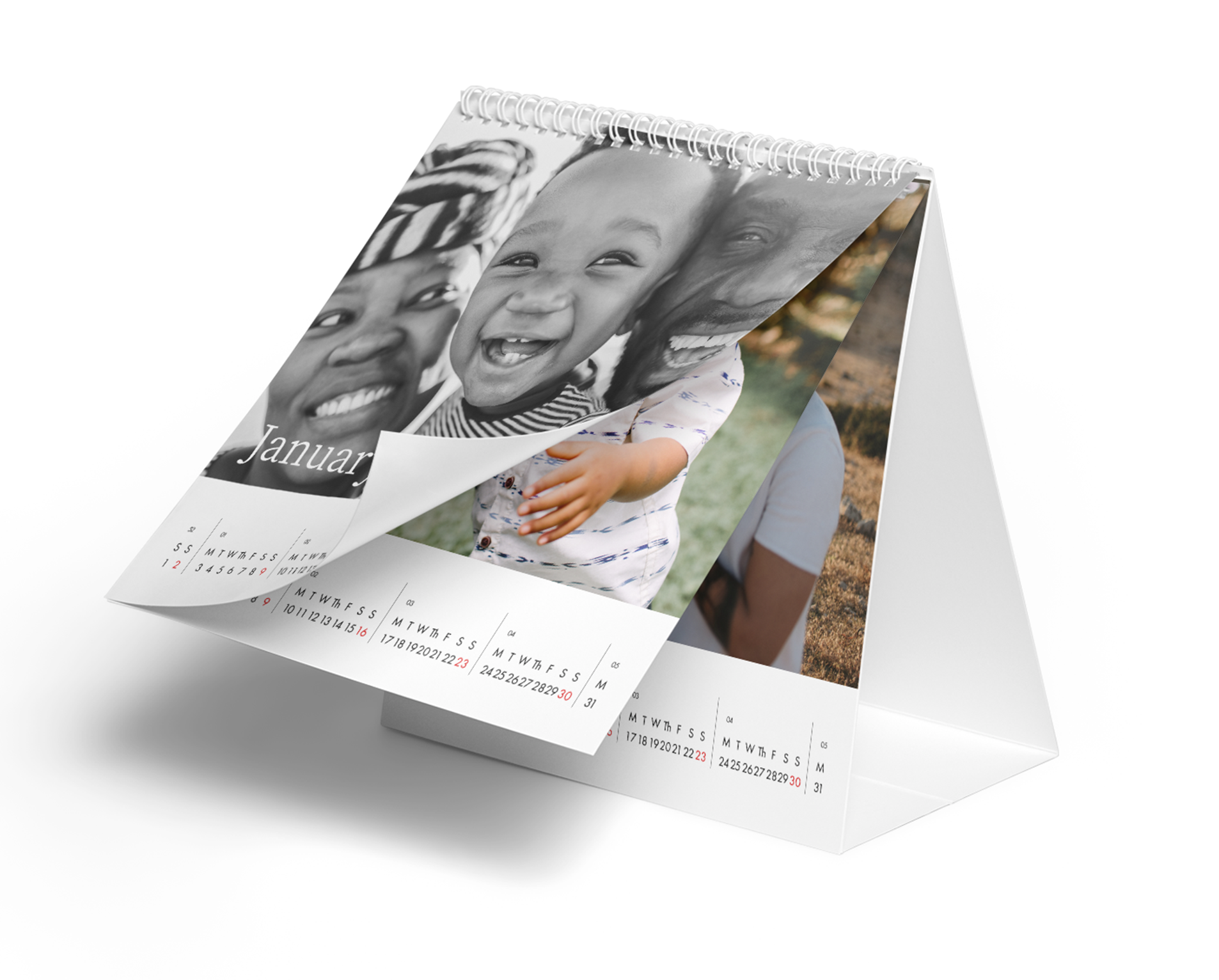 Whether your special someone works from home or travels to an office, brighten up their space with a photo gift or two. You could personalise a desk calendar with your favourite family photos or design a canvas print with a photo from a recent holiday or celebration. You could also create a one-of-a-kind mouse pad with a cherished photo and a sweet note. Sneak it onto their desk at home or tuck it into their work bag for a Valentine's Day surprise.
3. Dust off your old photos.
This classic gift idea is always a winner. Everyone has a collection of old photos; your first holiday together, your first date, the first time you cooked for each other… and Valentine's Day is a great opportunity to organise and enjoy them again. Photo books are the perfect way to do that, but instead of just filling one with photos, why not include some text? That way, it's not just a photo book, but rather the story of your life together over the years. Once you've made it, leave it on your partner's bedside table or on top of the book they're reading – so when it's time to snuggle up in bed, they'll find a very special photo book to flip through.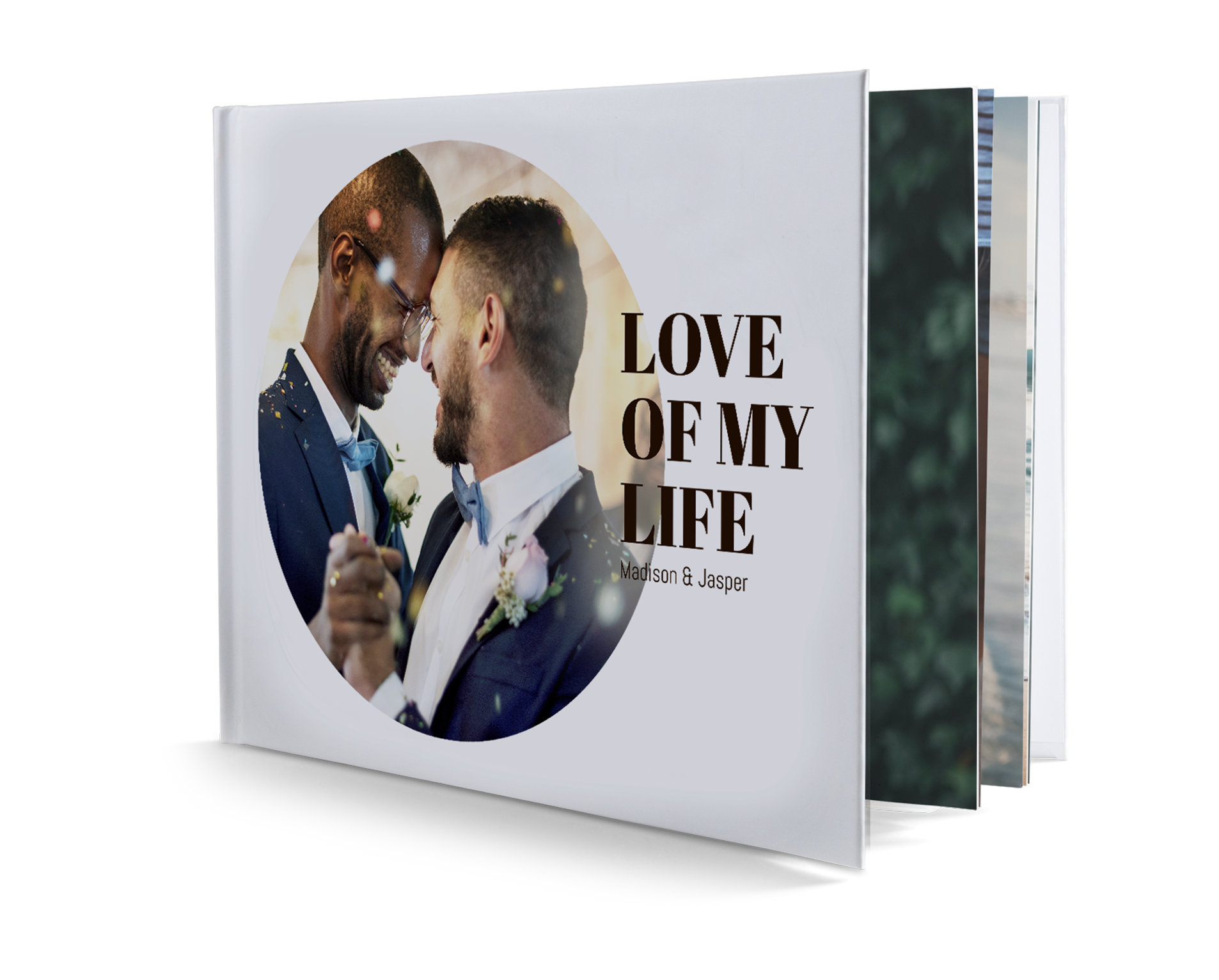 4. Add some love to ordinary errands.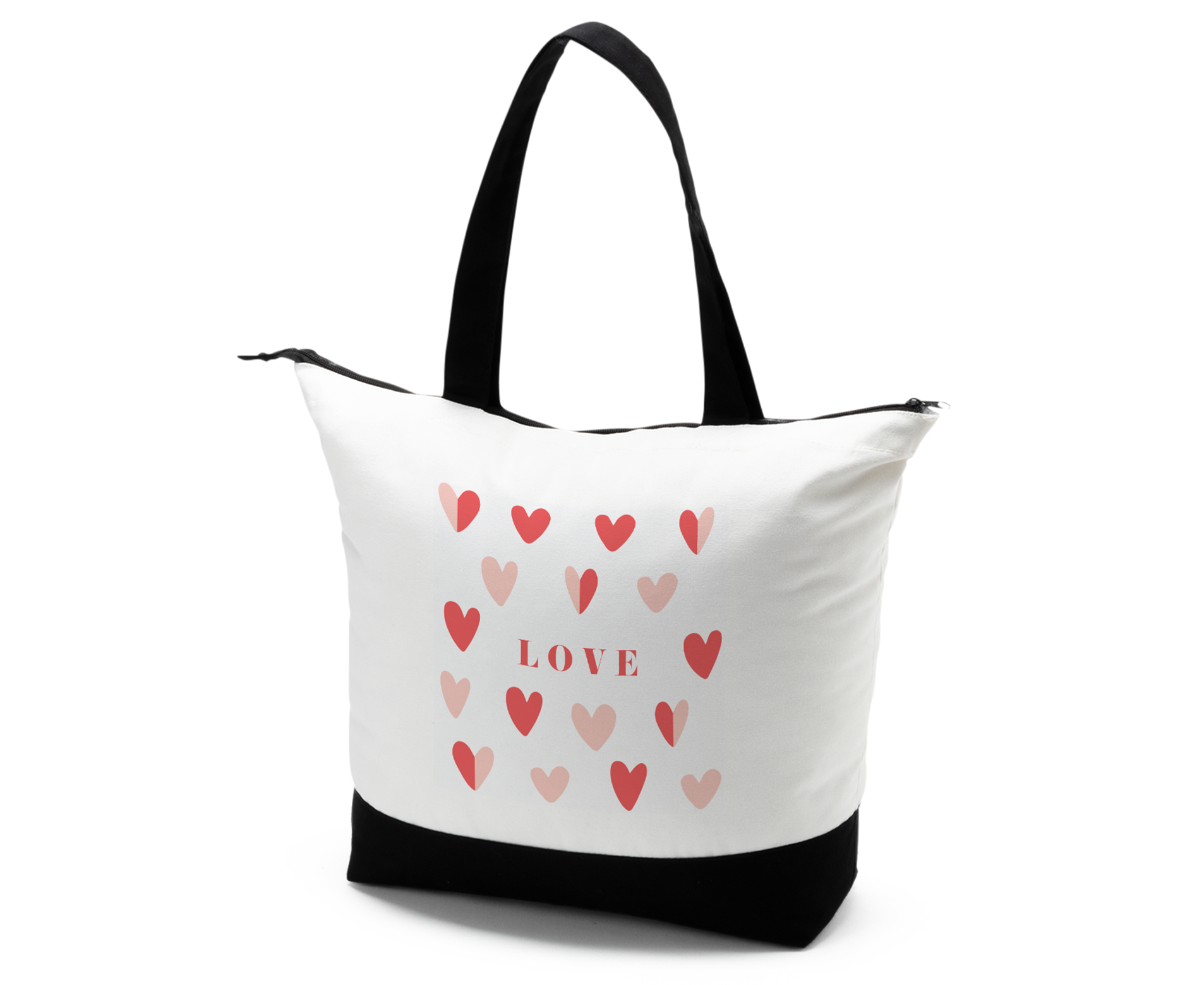 A reusable tote bag for grocery shopping might not sound like the most exciting gift. But apart from being very useful and trendy these days, it can actually be turned into a wonderfully personal gift by adding a custom message with a special meaning. Maybe you have a quirky little inside joke going on between you and your loved one, a cheesy quote you both really like or a fun saying that your partner uses all the time. Whatever your 'thing' is, you can personalise your tote bag with a custom, printed message or style it with a special photo or some beautiful artwork. Let the tote do the talking!
Giving a Valentine's Day gift to someone who's always on the go? Pair a tote bag with a personalised water bottle, so they'll think of you wherever they are in the world.
5. Get wrapped up in special memories.
February is one of the coldest months of the year… so cosy up and celebrate Valentine's Day with a romantic evening at home. Relaxing on the sofa after a long day and a good meal is the perfect time to present your partner with a personalised fleece blanket featuring one of your favourite photos. For even more cosy comfort, add a matching cushion. If you don't fancy using a photo of yourself, why not choose another beloved family member to be the star of the show: your pet!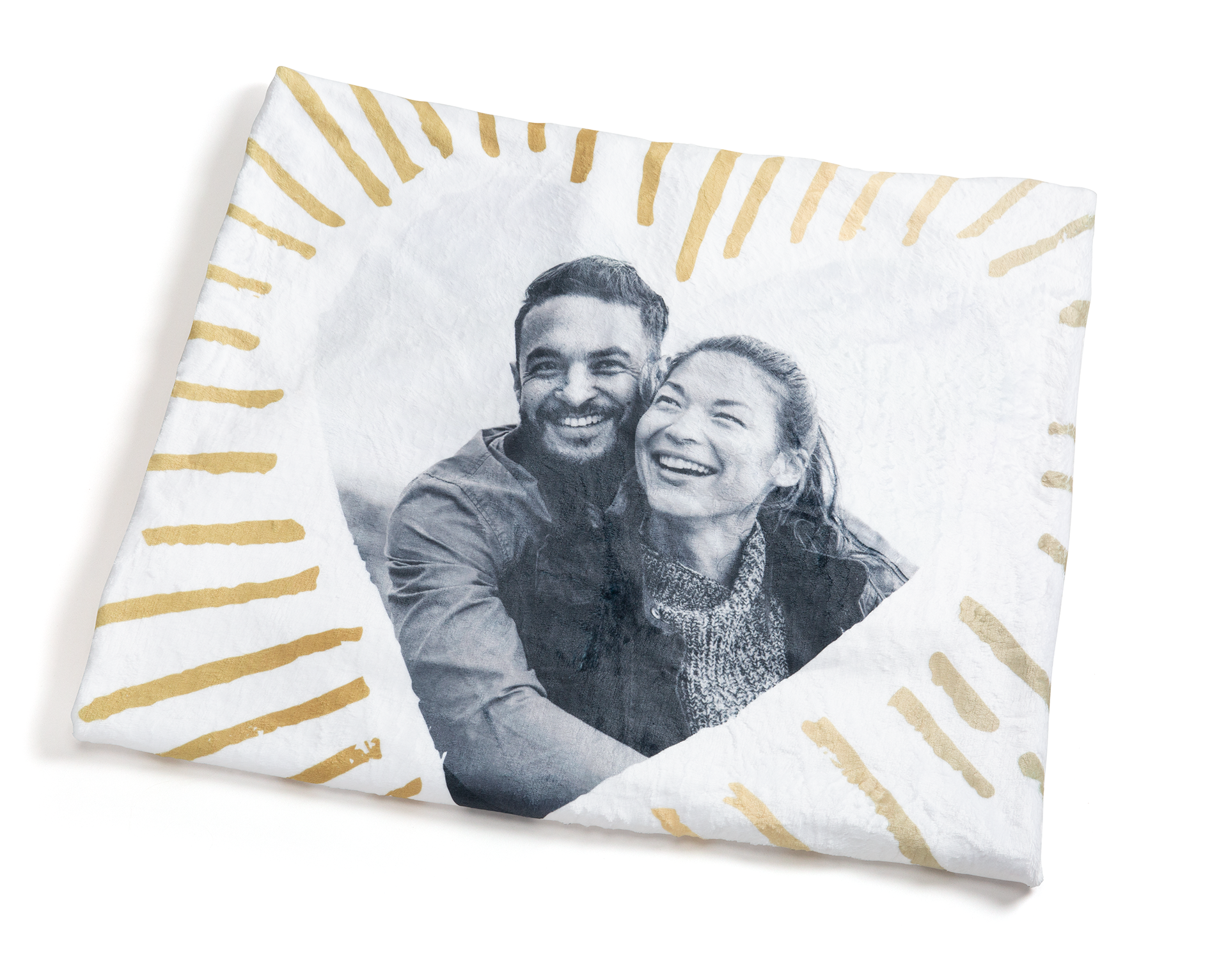 6. Go bold on a blank wall.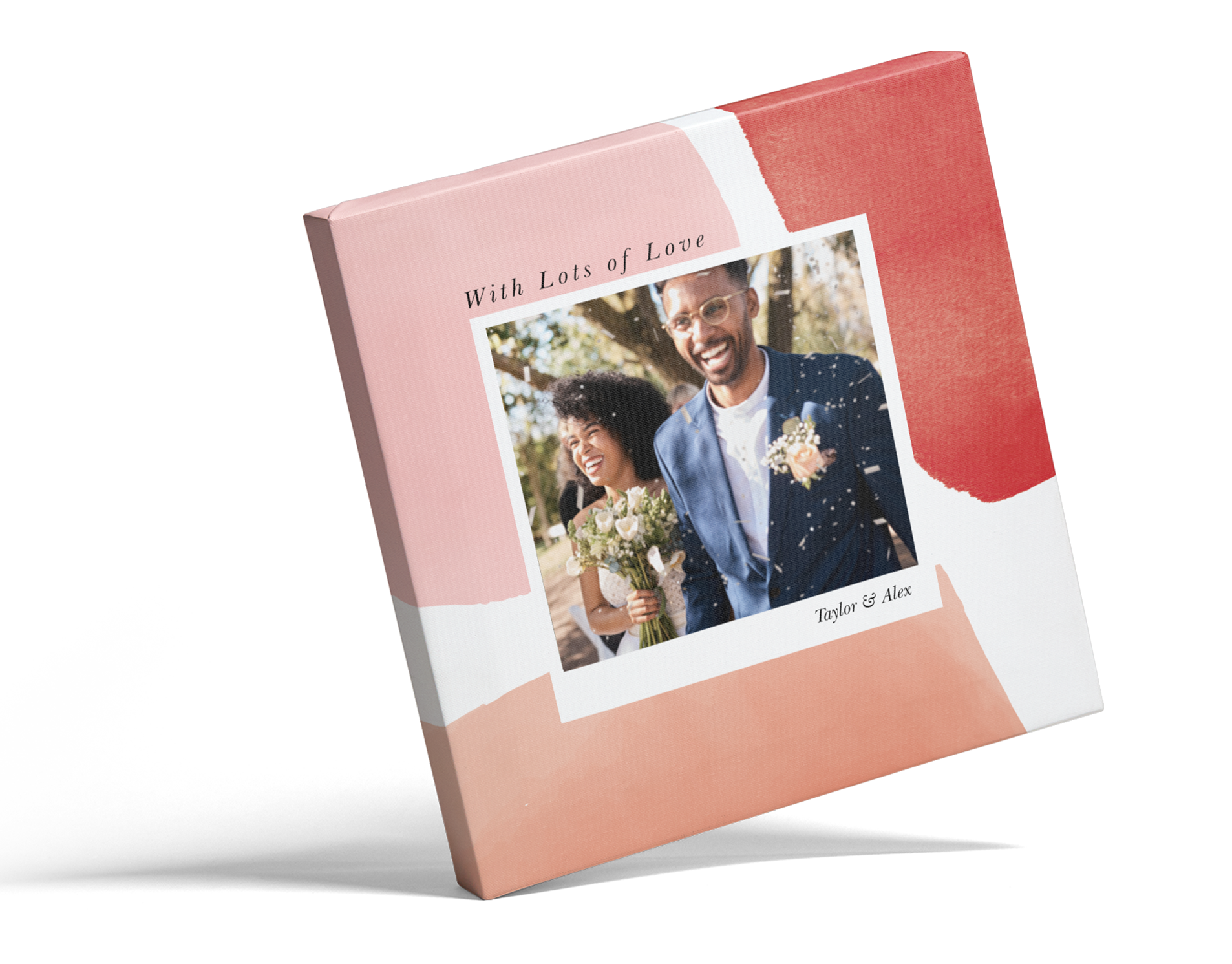 We all have a bare wall somewhere at home. We know we need to do something with it, but just can't decide what. Valentine's Day is the perfect time to take the plunge – choose a selection of photos to create a picture-perfect gallery wall. Using the wall as a blank canvas, create a display of different photos turned into canvas prints. It's the perfect way to surprise your partner, family or roommates on Valentine's Day, and bring a blank wall to life at the same time.
---