Estimated reading time: 4 minutes
As a small business owner, you know that making connections with customers is important at any time of the year. Thankfully, a busy festive season presents even more opportunities to communicate with customers through their increased orders.
A memorable product assortment, exciting deals and a convenient shopping experience are all things that make lasting impressions on customers. And these elements don't have to be very complicated or expensive…even the smallest details make a difference. Here, we'll cover some DIY Christmas ideas you can use to make your marketing shine this season.
7 DIY Christmas ideas for 2021:
Use Christmas-inspired tags to refresh merchandise.
Use business cards as referral cards.
Add stickers to packaging for an on-brand touch.
Package in-store purchases with branded paper bags or reusable totes.
Customise return labels for postal orders.
Offer local gift delivery and easy in-store collection.
Step up your social media game with a giveaway.
1. Refresh merchandise with Christmas-ready retail tags.
Whether pinned to a jumper or tied around a jam jar, customised retail tags are an easy way to add branded festive flair to almost any item. Order a special batch for the festive season (maybe something with a little shimmer) and even encourage your customers to use the back as a 'To/From' gift tag.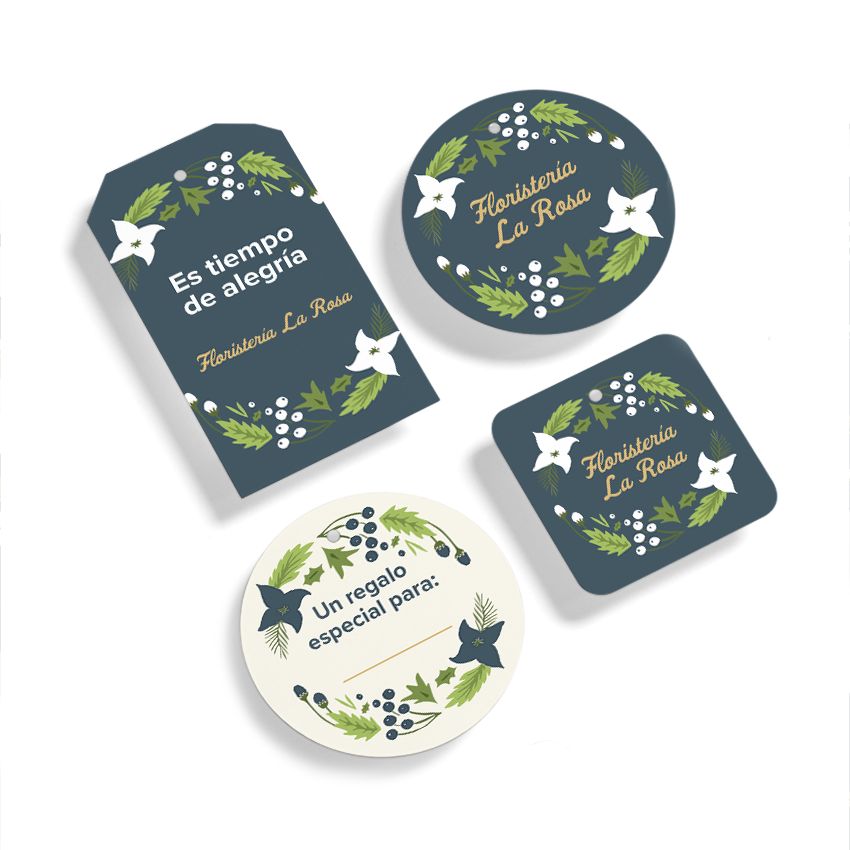 2. Use business cards as referral cards.
Business cards can be used for so much more than, well, business cards. You can also use business cards as referral tools. Generate some word-of-mouth marketing by placing a business card with a special refer-a-friend perk in each order. Whether you offer free delivery or a discount on their next purchase, you're creating a thoughtful connection with your customer…and enticing them to come back. Don't forget to show your appreciation for their loyalty by thanking them for their business as well.
3. Use stickers to spruce up packaging.
Great packaging can make a difference, especially in the age of Instagram unboxings. Place your logo or a unique design onto stickers and make sure they go on everything you send out during the festive season. You can even use sheet stickers instead of tape when wrapping products in tissue paper. Add a little bit of novelty to every order with a single sticker or two…and let your customers spread the word about your business.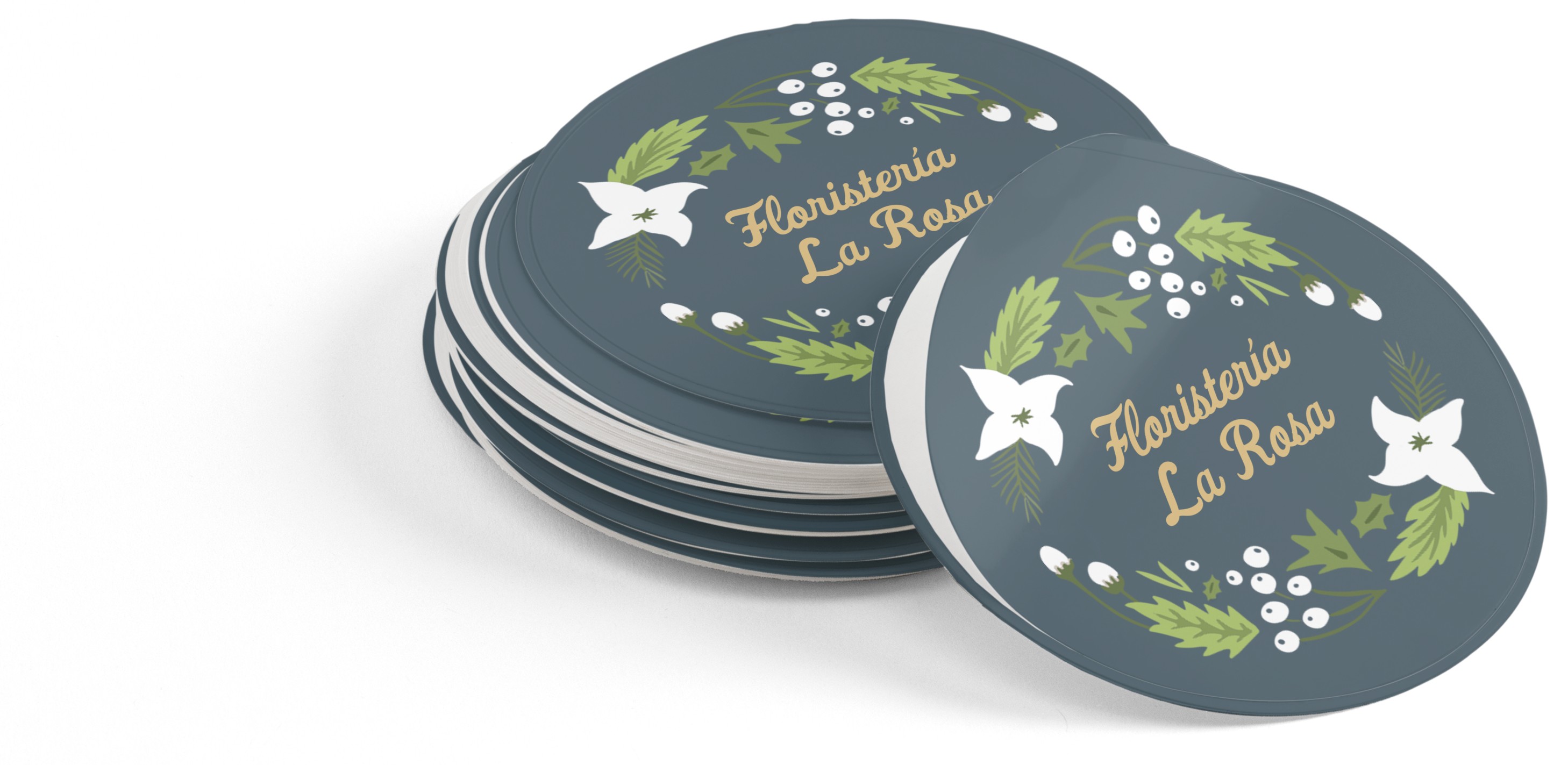 4. Package in-store purchases with branded bags.
When branded with your logo, shopping bags are an easy way to spread the word about your business — let your customers do the heavy lifting! You can either order a batch of bags printed with your logo or a festive motif, or customise your current plain paper bags with logo stickers or a personalised stamp. You can even reward your best festive shoppers with a special tote bag. They'll use it again and again, and this kind of specialty swag will make them feel extra appreciated.
5. Add style to postal orders with custom return labels & packaging tape.
If you're posting orders to customers, coordinate your packing with the rest of your marketing materials. Add your logo to the return label and packaging tape so even the box or envelope feels special. Plus, since all you have to do is peel and stick, pre-designed mailing labels make it easier than ever to get festive orders out on time.
Want to get even more personal with packages? Add a handwritten thank you note or Christmas card to each order to show appreciation.
6. Offer local gift delivery and easy in-store collection.
Last year, we saw a surge in contactless deliveries and collections. Continue offering these services throughout this festive season to offer your customers some added convenience. Streamline the process by designating a collection area outside of your brick-and-mortar shop or studio, or offering doorstep delivery of wrapped, ready-to-gift items. And don't forget to spread the word about these services with posts on your social channels or as a P.S. on your next postcard mailing.
7. Step up your social media game with a giveaway.
Get customers excited about Christmas — and your small business — with a giveaway. Create a social media post that asks customers to enter. Ask them to follow your account and tag a friend or two in the comments. This will increase your visibility in a low-cost way, and can help you gain new followers and engage your existing ones. Whether you decide to give away a branded tote bag, gift card or another piece of merchandise, a giveaway is a surefire way to create some excitement around your business.